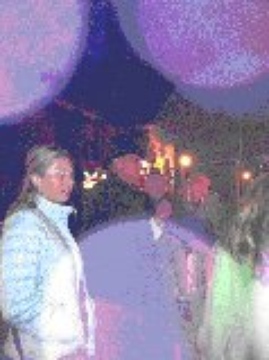 Many visitors to Park City Ghost Tours take pictures of orbs as seen here in this photo submitted by T. Young. We encourage our guests to take photos because many strange things appear in photos that we cannot see with our naked eye!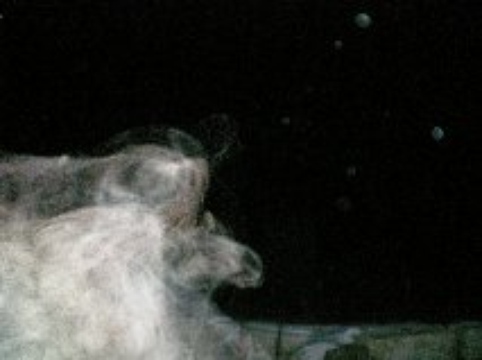 Here is another interesting photo showing a phantasm hovering above the Park City Ghost Tour group. This was an especially interesting tour because there was a girl on the tour who could see these phantasms with her naked eye. She was pointing out these "vapors" that no one else could see but that were visible in photographs.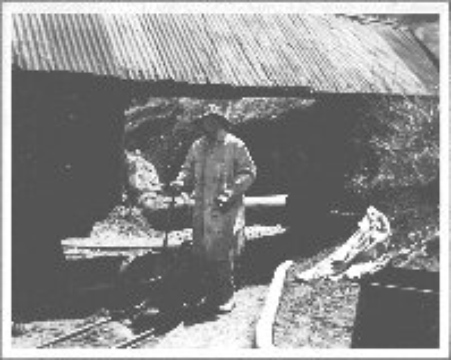 The most famous of Park City's ghosts this is a historic image of the MAN IN THE YELLOW SLICKER! One of the stories you hear about on the tour is about local police officer, Marty Howard who had an encounter with the man in the yellow slicker at the top of Main Street in Daily Canyon.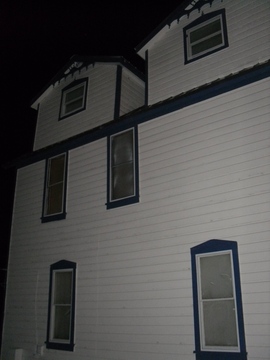 One of the most famous historic homes investigated by the Park City Ghost Tours team is seen here. Considered by many locals to be the most haunted house in Park City, in this photo a figure can clearly be seen standing in the window on the second floor. Submitted by customer J. Perry the figure appears to be a woman wearing an old fashion dress.
If you had a good time please tell others!